May 6-9, 2024
Ocean City Convention Center
Quick Links:
Registration Opens January 10th – check out Early Bird pricing below!
Signature Sponsorship opportunities are still available
Check out our new location (we'll be on the 2nd floor)
---
What's New in 2024:
Early Bird Pricing for Attendees! Register between January 10 and February 14 for terrific savings on your pass. Don't forget to join or renew today to get your 20% membership discount!
More Classes! This year we'll be offering over 20 CEU-approved classes, plus a NEW track for Town Administrators. The MDE Operators Exam will again be offered on Thursday, with the Test Prep class on Monday. More details and a class list coming soon!
Vendor Booth Pricing: Members get 20% off on booths; join or renew today!
Hotel Partners — Book today, reserved room rates are only available for a limited time!
---
Thank You to Our 2024 Signature Sponsors!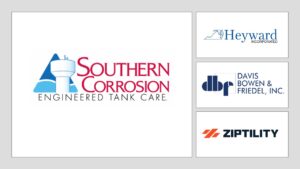 ---
About the Conference: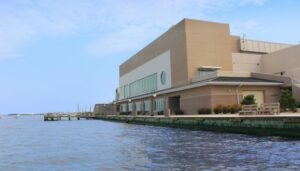 MRWA's Annual Conference is an important event for Maryland's water and wastewater communities. It brings operations personnel, government officials, and regulatory agencies together to share in the important conversations of how to continually work to improve drinking water in Maryland.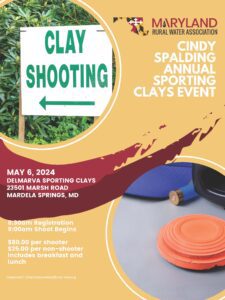 This annual event is the highlight of each year for us as well as our members. It provides an opportunity to meet old friends, make new ones, and engage in the critical dialogues so pivotal to the health and well-being of the residents of Maryland. We feature professional training classes, excellent speakers, a top-notch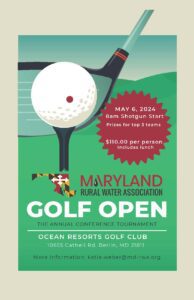 Exhibit Hall featuring over 80 exhibiting companies, and great entertainment throughout the schedule.
We host our Membership Meeting, our Awards Luncheon, Toasting the Tap Contest, Zenner Ultimate Meter Challenge, Golf and Clay Sporting Tournaments and many other fun events during this conference. Every year, our conference gets bigger and better — we hope to see you in Ocean City this May!