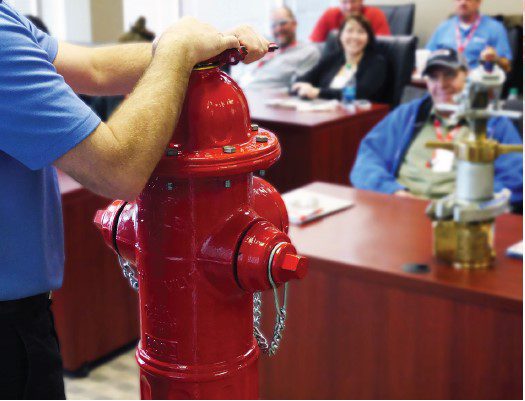 Course Code: Pending
NP – Pending – All Water Operators & Superintendents
Limit – 75 students
Location
Middletown Vol. Fire Dept
1 Fireman Way
Middletown, MD 21769
Description
The Mueller® Mobile Water Distribution Training School is a traveling classroom. Attendees learn about product selection, installation, operation, and maintenance in a fun and relaxed, hands-on learning environment. Instructors are highly experienced water industry professionals. Lunch will be provided.
Topics:
•Hydrants
• Valves
• Service Brass
• Drilling and Tapping Machines
• Pipe Repair
• Hydrant Security
• Leak Detection
• Pressure Management
• And more!